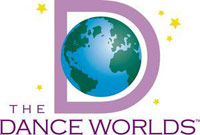 Below are the 2019 Dance Worlds Score Sheet and Scoring Explanations. You can click on each link to view / download. These sheets are available to all event producers as an option to use during the 2018-19 event season. Coaches, be sure to check with each event producer to verify what scoring system will be used and to plan your choreography accordingly.
IMPORTANT REMINDERS
Scoring for Senior Divisions
Teams will be scored on the USASF Dance Score Sheet
100 point scale
Judges may utilize tenths (ex. 8.2, 9.1)
All Judges scores will be calculated into final score
Routine time minimum 1:45 to a maximum of 2:15
A minimum of 50% of the teams in the Senior Divisions will advance from Semi-Finals to Finals regardless of the number of teams competing in Semi-Finals
Teams competing in the Small Senior Hip Hop division who received an at-large bid will compete in a preliminary round and a minimum of 50% will move into the Semi-Final round with all the teams who received partial paid bids
Follow USASF Dance Rules (please log into your USASF profile to access the Rules website)
Scoring for Junior & Open Divisions
Team will be scored on the IASF scoresheet
100 point scale
Judges may utilize half (.5) and whole (1.0) numbers (ex. 8.0, 8.5)
The highest & lowest judges' scoresheets will not be calculated into the final score
Routine time minimum 1:45 to a maximum of 2:15
There will no longer be a U.S. Worlds Trials round as part of the competition
Only the top 3 teams from each country will advance from Semi-Finals to Finals
Follow IASF Rules
(*please note there are minor variations between the USASF and IASF prop rules. Please contact dance.rules@iasfworlds.com with questions.)
---
USASF Dance Score Sheet
2018-2019
Score Sheet Explanation
IASF Divisions
For rules, scoring and information regarding IASF Divisions at Worlds (Open & Junior Divisions) please contact the IASF and/or visit www.iasfworlds.com.
USASF Dance Scoring Webinar
The scoring webinar is led by the Category Directors for the Senior Divisions at The Dance Worlds presenting the NEW score sheet breaking down each caption, highlighting genre specifics, and gives insight to a vital tool the judges use to encourage judging consistency.