2017 THE DANCE WORLDS™ CHAMPIONSHIP
April 29 - May 1, 2017 at the Disney's Coronado Springs Resort & Convention Center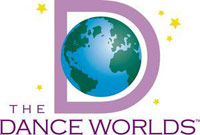 The United States All Star Federation (USASF) hosts two competitions a year - The Cheerleading Worlds™ and The Dance Worlds™. The event producers of premier championships sponsor their best teams to compete at these international competitions. Cheer and dance teams from all over the world may qualify to compete in the applicable Senior Club or International Club divisions/categories.
Below you will find links to information concerning the event. Please review all information.
Registration Information & Competition Guidelines
Click to view information
Team/Coach Event Package Registration
Click to view information
Admission Ticket Information
Click to view information
Family Event Package Registration
Click to view information
Ticket Only Order
Click to view information
Terms and Conditions
Click to view information
Additional Forms / Docs
Click to view information