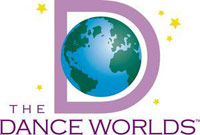 Any U.S. Junior (JD) dance team that would like to receive a 2018 USASF Dance World Championship bid to compete in the Junior Dance division may submit a video for qualification. Up to 6 U.S. teams (limited to one team per program) are selected to receive "At Large" bids in the Junior Dance Division.
Junior Dance will compete in the DANCE CATEGORY
A routine in this category may incorporate any one style or combination of styles outlined in the USASF category listings. All styles will be judged against each other in this category.
Junior Division Age Requirements
The age qualification for Junior Dance is 15 and below. USASF sanctioned events that are held in the U.S. follow the rule that determines a dancer's age eligibility as of August 31, 2017.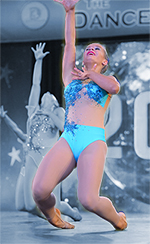 At Worlds, the qualifying age for a competitor on a Junior Dance team follows the International Standard that determines the age of a competitor based on the date of birth falling during the year of the competition. For Junior Dance, this means that a competitor who is 15 between January 1 and December 31, 2018 is eligible to compete as a Junior at the Dance Worlds in April 2018 (regardless of whether they turn 16 before the competition or not).
Video Submission Requirements
Teams may only submit an unedited performance from a USASF Member Event Producers event that provides bids to the USASF Dance World Championship. It does not have to be from their bid-giving event. Deadline for online form submission: March 1, 2018.
Entry Fee
Each category entry fee is $50. You may submit as many routines as you like, however only one team per program can earn a bid. Example: Shooting Stars Junior Team A can submit a Pom and Jazz routine. Shooting Stars Junior Team B can submit a Hip Hop and Pom routine. You would register each team separately and have 2 entry fees per team totaling $100 each.
Selected teams receiving "At Large" bids, along with all scores, will be announced on the USASF.net website on March 8, 2018.
How to Qualify
Click the link below to complete the entry form, provide payment, and to upload a link to your video. Be sure your video link is operable!
Helpful Tip
Let your Event Producer know ahead of time that your Juniors will be qualifying for a bid to The Dance Worlds and will need a copy of their performance on DVD/flash drive before you leave the event. In many cases, the video staff can pull your routine after your performance and save you the wait time!